Inspiring New Mexicans to Reduce, Reuse & Recycle
Our next meeting is on December 13th, 2016
We meet from 4pm to 6pm on the 2nd Tues. of the month in the conference room of the
Eldorado Community Center,
​1 Hacienda Loop.
All are welcome!

Meeting Agenda

Upcoming events


​Curbside Recycling Added To Curbside Trash Service!

Phone books can be included with MIXED recycling. If you do not want to receive future phone books follow this opt out link:
https://www.yellowpagesoptout.com/zipcode/87508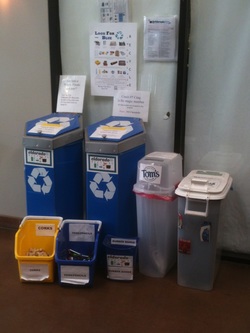 Unusual Items Collection Station
In the hallway of
LaTienda mall Building A
. From the left:
Blue bins for all types of #5 plastics
Clear bin for dental and related products
Yellow tote for used wine bottle corks
Blue tote for all types of plastic writing instruments
Blue bin for rubber bands
Dental products
Empty hair care, skin care and cosmetics containers
On the wall:
Free copies of our Reference Guide to the Eldorado Transfer Station.
Not shown:
Gray bin for used athletic shoes located in Bldg B near Eldorado Gym
---
Recyclopedia Tips

All you need to know about composting, reuse, recycling, and trash disposal in the Eldorado area of Santa Fe County. Click on a button to view!