Inspiring New Mexicans to Reduce, Reuse, Recycle
Eldorado/285 Recycles is a volunteer non-profit group dedicated to improving recycling and waste reduction in the Eldorado-Hwy 285 corridor communities and adjacent areas.
Good planets are hard to find
​​There is no Planet B!​
---
Unusual Items Collection StationFor items not accepted at the Eldorado Convenience Center
​​
In the hallway of
LaTienda, Building A.
Open doors to access the collection station. ​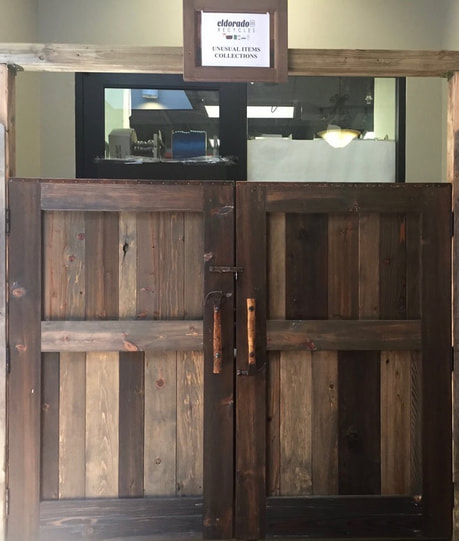 ​Athletic shoe collection located in Bldg B near Eldorado Fitness Studio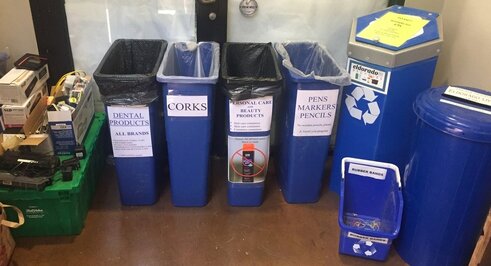 From left to right:
Computer & Printer products (NO TVs)
Bin for dental and related products:
(toothbrushes, toothpaste tubes/caps, dental floss, deodorant containers non aerosol only)
Bin for corks (NO plastic please)!
Bin for hair care, skin care and cosmetics:
(hair care & skin care packaging non aerosol only)
Bin for all types of #5 plastics
Bin all types of plastic writing instruments
Bin for rubber bands
Bin for Eldorado Living Magazine
​
Our sincere thanks to Steve and Destiny of La Tienda for the free use of this space
---
---
​Our next meeting is April 10th, 2018
Meeting Agenda
We meet from 4pm to 6pm on the 2nd Tues. of the month in the conference room of the
Eldorado Community Center
​1 Hacienda Loop
All are welcome
February 2018 Minutes
---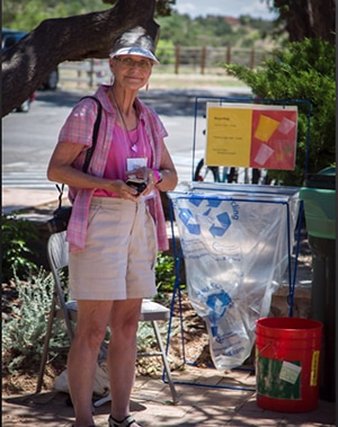 ---
---
| | |
| --- | --- |
| Recyclopedia Tips | Recycling Reference Guides |
---
---
There are many ways you can
reduce your plastic consumption
, here are just a few examples:
Use a reusable water bottle
Opt for no straw when at a restaurant
Bring your own containers if ordering take out
Say no to a lid at your coffee spot or bring your own reusable mug
Use glass containers for storage of leftover food
Try using alternatives to saran wrap
Buy in bulk, using reusable bags
Bring reusable bags to the grocery store
Don't purchase products packed in a ton of plastic
Buy products that are made to last
Simply stop consuming products that come in plastic i.e. Coca Cola
Make your own personal care and cleaning products